It's here! After three long days of travel, I have my ZO­DI­AC CH 650 kit from Zenith Air­craft.
The plan was to travel to the Zenith Air­craft fa­cil­ity in Mex­ico, MO where I would pick up the kit and drive it home to San Diego in a Penske mov­ing van. I am pleased to re­port that the trip went as planned. Best of all, so far it seems that I evaded the scourge of COV­ID-19 that upen­ded the world in 2020.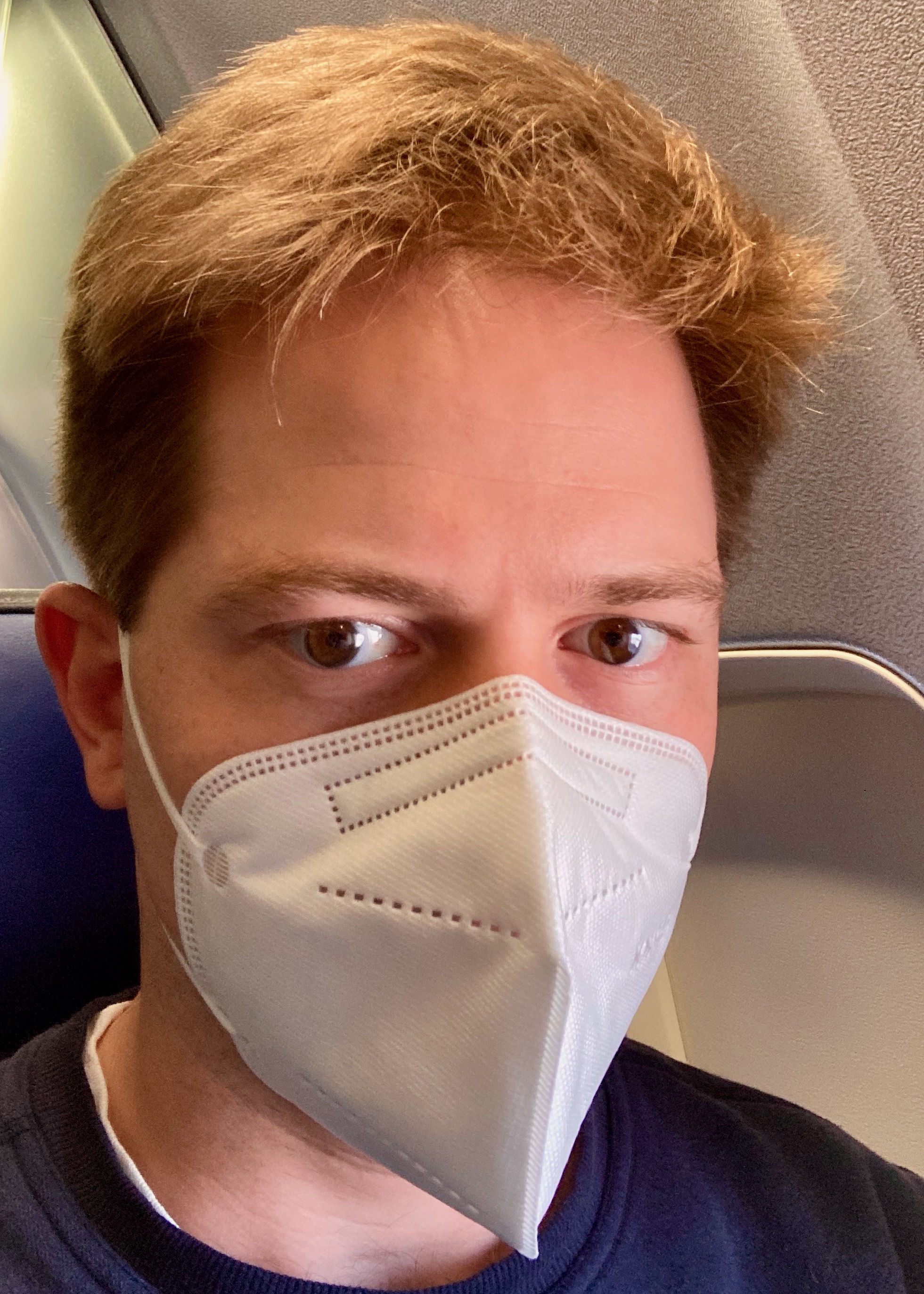 The pan­dem­ic trans­formed oth­er­wise un­re­mark­able com­mer­cial air travel in­to an ex­haust­ing non­stop ex­er­cise in vi­gil­ance. I de­cided to travel by air (United) after the New Years hol­i­day week­end. Thus, the flight from San Diego to Chica­go O'Hare was com­pletely full. Every­one I ob­served ap­peared to be cor­rectly wear­ing an ap­pro­pri­ate mask and the plane ap­peared very clean. In con­trast, the quick hop to Columbia, MO from O'Hare was not nearly as re­as­sur­ing to this cau­tious trav­el­er. Most of the trav­el­ers ap­peared to be young (col­lege stu­dents?) and ad­her­ence to fa­cial cov­er­ing re­quire­ments was lax. The flight at­tend­ant on the small re­gion­al jet­liner was ex­tremely con­cerned about prop­er safety belt us­age and adam­antly op­posed use of cel­lu­lar phones but paid no at­ten­tion to the chin di­apers on sev­er­al young de­vi­ants.
The ap­proach and land­ing at O'Hare was stun­ning to this CAVU VFR pi­lot. On ap­proach while still above the clouds, the low over­cast ceil­ing cov­er­ing the windy city was il­lu­min­ated by a set­ting sun in the west. O'Hare was land­ing to the west with typ­ic­al winter weath­er. We broke out of the clouds so low and I could barely see the lights on the build­ings dir­ectly be­low us. At land­ing the weath­er was some­where between these METARs:
SPECI KORD 042211Z 23006KT 2SM BR OVC003 M01/M03 A2991 RMK AO2 T10111028=

METAR KORD 042251Z 22004KT 1 3/4SM R10L/5500VP6000FT -SN BR OVC002 M02/M03 A2992 RMK AO2 SN­B49 SLP141 P0000 T10171033=
The next morn­ing I woke early and picked up a Penske truck in Columbia. I was warned ahead of time that I would likely get a 16 foot truck des­pite re­quest­ing a 12 foot truck. Ap­par­ently Amazon Prime's de­liv­ery ser­vice is so des­per­ate for trucks that it has all the Penske 12 foot trucks on re­serve. As I ex­pec­ted, I took the keys to a huge 16 foot truck and drove the 45 minutes to Mex­ico, MO.
At Zenith Air­craft, I was greeted by the of­fice staff and set up with a demo ride. But first I paid the re­main­ing bal­ance on my in­voice. Ro­ger showed me the fact­ory 650 and we went up for a quick ride. Mean­while, my kit was loaded in­to the truck.
The demo ride re­in­forced my choice of the CH 650. The cock­pit was spa­cious with a mag­ni­fi­cent 360 de­gree view cour­tesy of the bubble can­opy. The UL Power 350is ran smoothly and rather quietly com­pared to the loud Sky­hawks I fly. Ground hand­ling was simple. For a nor­mal takeoff, the ac­cel­er­a­tion was re­min­is­cent of a sports car! We ef­fort­lessly lif­ted in­to the air and then leveled off. Ro­ger got us to a fast cruise speed and trimmed the plane for level flight us­ing the el­ev­at­or and ail­er­on trim tabs. Con­trols were light and re­spons­ive as has been men­tioned else­where. On short fi­nal, the vis­ib­il­ity over the nose provided a clear view of the run­way and sur­round­ings. Upon flar­ing, the nose was high enough to ob­struct for­ward vis­ion but again the su­perb vis­ib­il­ity from the can­opy al­lowed us to see the side of the run­way for a smooth land­ing. I look for­ward to fly­ing my own ex­ample of the CH 650.
Two ob­ser­va­tions from the demo ride:
At least while on the ground, the air in the cock­pit seemed to be tain­ted by the ex­haust fumes or some oth­er slightly un­pleas­ant smell.
The bubble can­opy will re­quire lots of at­ten­tion to main­tain its con­di­tion and avoid cracks or scratches.
Zenith did a great job pack­ing all the parts in­to the truck. I must ad­mit that my first re­ac­tion upon look­ing in the truck was, "Where is everything? Did they only pack a couple sub­assem­blies?" In real­ity, Zenith packs ef­fi­ciently. In ret­ro­spect, I want a light­weight air­craft so I guess the less the bet­ter.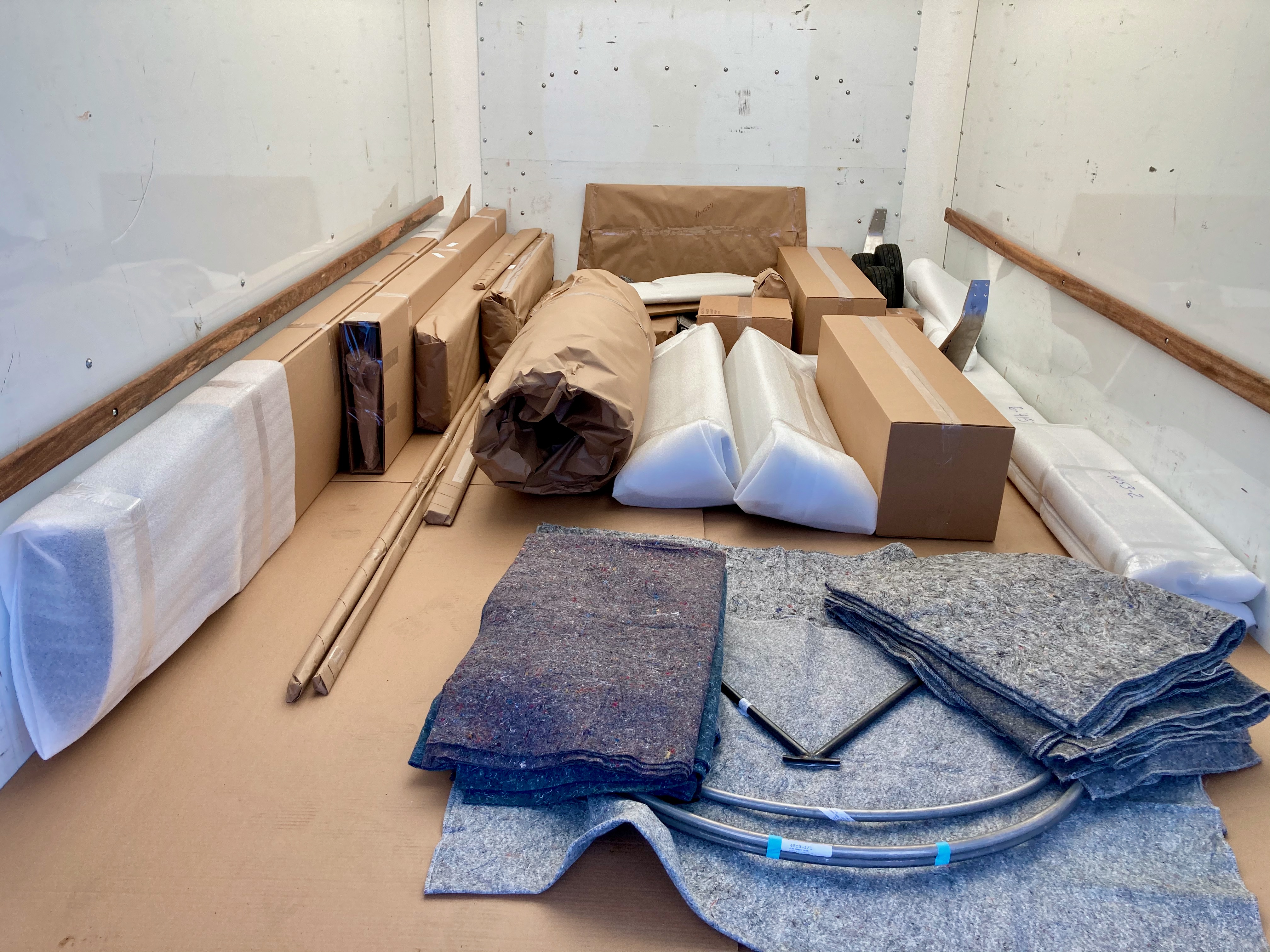 I had already driv­en to San Diego once be­fore when I first moved there from In­di­ana. This time around, the drive was just as pleas­ant ex­cept for the sun set­ting earli­er and the louder cab­in of a box truck.